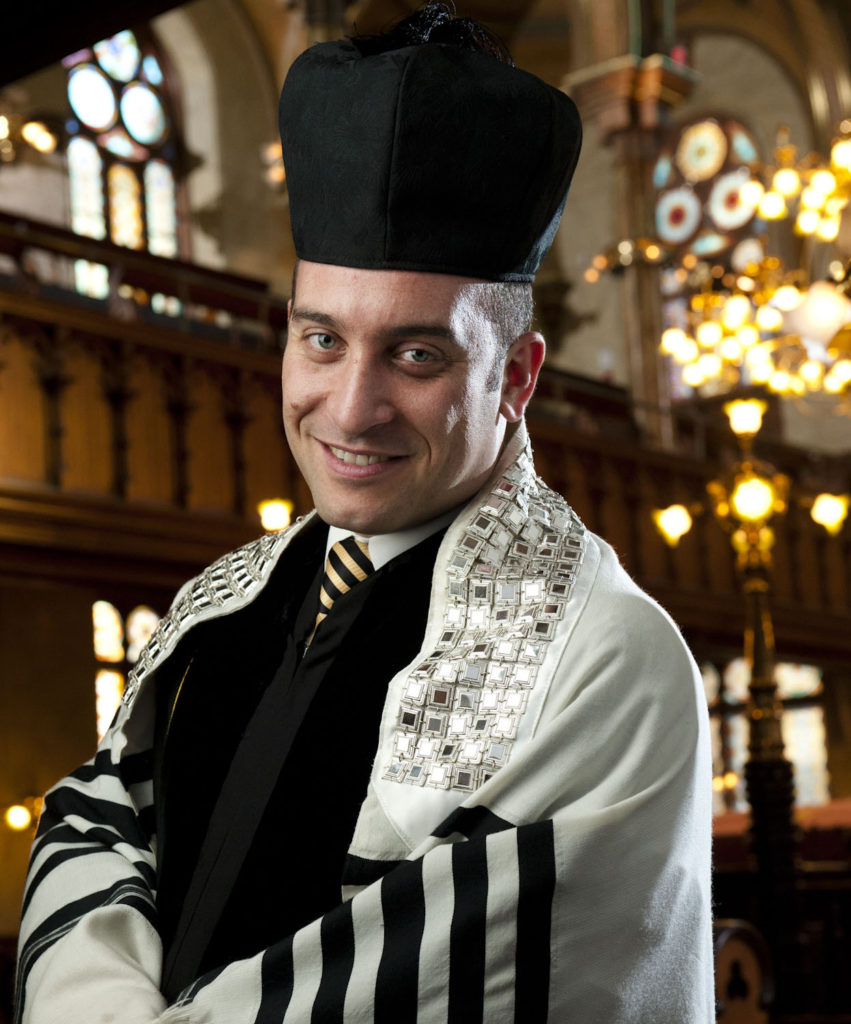 Born in 1978, Netanel's musical talent soon became apparent through his regular appearances as a child soloist in the Jerusalem Great Synagogue with his father, Naftali Hershtik.  At the age of seven, he sang with this father in Australia, and throughout America and Europe.  Educated at the Horev Yeshiva High School in Jerusalem and inYeshivat Midbara Ke'eden, Netanel later served as an IDF combat paramedic. He graduated with an L.L.B degree from Sha'arei Mishpat College of Law and recently completed his L.L.M at the University of Miami School of Law.  His musical education includes graduation from the Tel Aviv Cantorial Institute, as well as training under Cantor Chayim Feifel, Raymond Goldstein and other renowned cantors and musicians.
His concert appearances, both in Israel and worldwide, include performances with the Israel Philharmonic Orchestra, the Jerusalem Symphony Orchestra as well as with the world's leading choirs.  Netanel has performed in the world's most acclaimed concert halls such as Lincoln Center, Kennedy Center, The Vienna Konzerthaus, The Sydney Opera House and Casino de Paris. 
Netanel was the first cantor invited to perform a cantorial concert at the Berlin Philharmonic concert hall and Kennedy Center, Wshington DC. Netanel was also the first cantor to be invited to perform at the U.N. in a Holocaust remembrance ceremony in 2006.
Netanel has been recognized as an outstanding cantorial talent in the world of Jewish music today