Join Us for Shabbat Services
Rabbi Marc Schneier
Rabbi Avraham Bronstein
Cantor Netanel Hershtik
Maestro Izchak Haimov
Hampton Synagogue Choir
To inquire about in person services, please call 631.288.0534 ext.10.
Nationwide – Comcast Xfinity – Channel 1684 • The Hamptons & Long Island – Channel 138 (Optimum)
NYC – Channel 798 (Fios) & Channel 219 (Spectrum)
Nationwide – Channel 388 DirecTV
Find your local channel at https://www.jbstv.org/
• IN PERSON • TELEVISION • ON LINE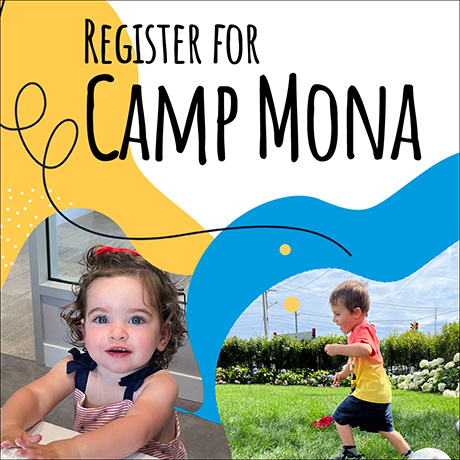 Dear Families,
We are thrilled to announce that registration for Camp Mona 2023 is now open. Camp Mona is a premier Early Childhood Day Camp in the Hamptons, offering the youngest campers an extraordinary summer program. Camp Days are filled with friend making, sports, art, dance, movement, and more. Top level counselors will help guide the campers throughout their day. New this summer – Kosher Dairy lunches and snacks will be provided daily. 
Customize your schedule this summer by choosing the weeks that best fit your summer schedule. Call the office with any questions you may have about registering or Camp. 631.288.0534×10.
Happy Camping!
The Camp Mona Team
cantorial and choral Music